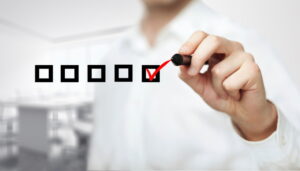 You are on the hunt for a team of skilled HVAC professionals who you can rely on to take care of your home comfort needs. But just getting the job done isn't the same as receiving quality workmanship and customer service.
When you work with Regal Inc, you'll enjoy service from a team of highly trained technicians who aren't just concerned with keeping your home comfortable, but also with being respectful of you, your home, and your budget. You might be wondering exactly which services we can provide. We are here for nearly everything you need to keep your home warm and comfortable.
Here are some of the most important heating system services in York, PA you may need this fall.
1. Heater Maintenance
Maintenance is an important service that we provide. This will help you get the best service from your heater for the longest amount of time possible. With routine heater maintenance, our technicians will evaluate your heater each year. Addressing inefficiencies early on will keep those pesky repairs to a minimum.
We also offer a beneficial maintenance program that you can sign up for: the Regal Comfort Club. We believe in providing you with options that fit your needs and your budget which is why we offer three different maintenance plans to help you increase your comfort at a lower cost.
2. Heater Repair
While our maintenance service will prevent up to 85% of system repair needs, it won't prevent every possible problem. Issues will still pop up every now and then. If your heater starts to struggle to do its job, don't let your house get chilly. Instead, reach out to us for prompt and effective heater repairs. This can help prevent the need for an early system replacement.
Our team has experience working with a wide variety of heating systems. This includes forced air heaters such as furnaces and heat pumps, or radiant heaters and boilers. We even offer comprehensive repairs for geothermal heating and cooling systems.
3. Air Duct Testing and Sealing
Unless you have a ductless heater, your system is connected to various ducts that deliver warm air throughout the house. If there is a leak in your ductwork, warm air will escape, forcing your heater to work longer and harder.
Air duct testing can determine if you have duct leaks. Once we find them, we can also provide air duct sealing to close up those leaks. That way, you will get every iota of warm air that your heater produces delivered into your home, the way it should.
It makes sense that you'd want to work with a team that you can truly trust and count on when it comes to keeping your home comfort systems in prime working order. That's exactly what you can get when you hire us. We are here to help keep homes throughout York comfortable all year long.
Committed to Service, Committed to You, Since 1974. Contact the team at Regal Inc to schedule the services you need to keep your home comfortable.