About Us
Contact Us Today: 717-843-7027
Regal Inc starts with respect. We respect our customers, their opinions, and their homes. When a customer and their HVAC professional respect each other, it allows for good solutions to be found and for a relationship to be formed. That's what we mean when we operate with a customer-first approach.
We are family-owned and operated.
We always put the customer first.
Our technicians are trained, background-checked, and NATE-certified.
It's time to work with a local company that's dedicated to you and the York, PA community.
Call Regal Inc today. Committed to Service, Committed to You, Since 1974.
The History of Regal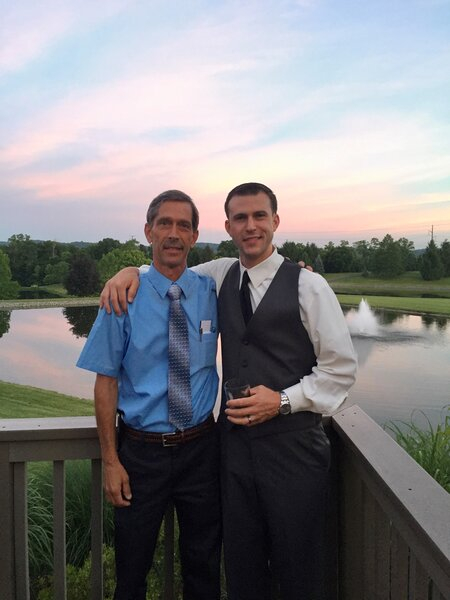 In 1986 a young man (Lohss, Sr.) applied to a help wanted ad for a Plumbers Helper it the local newspaper. Previously an auto-mechanic, he needed a change for his family and wanted a new career path. Lohss, Sr. worked tirelessly to achieve many goals while working his way up through the company, becoming Service Manager in 1996 and then having the opportunity to become partner in 2001. Lohss, Sr. then purchased the remaining portion of the company in 2006.
From 1993 to current, Lohss, Sr's son, Lohss, Jr, would come to work with his father on Saturdays, (starting at only 7 years old) helping to run service calls and "help" his father as much as possible. Lohss, Jr. was always interested in what his father was doing and Lohss, Sr. thought he may go down that "trade" road as a young man growing up but wasn't sure.
In 2003, Lohss, Sr.'s son, Lohss, Jr. was up and coming through high school, interested in computer programming. As a typical High School student, Lohss, Jr. did not have a solid career path so, in his sophomore summer, Lohss, Sr. said, why don't you come and try working for Regal and see if you like the trade field. Well, fast forward to 2005, Lohss, Jr. graduated and right away became a full-time employee at Regal Inc, working primarily in the Plumbing Field. Lohss, Jr. went on to obtaining his Master Plumbing License in 2008 and his HVAC/refrigeration licensing in 2009. Lohss, Jr. quickly became a versatile employee that worked in both the Plumbing and HVAC fields.
In 2013, Lohss, Jr. moved into the service manager role, and worked side by side with his father, helping run and grow the business. In 2019, Lohss, Jr. became General Manager of the company, overseeing all departments. Still to this day, Lohss, Sr. is involved with the business and the Father/Son team continue to operate one of York County's Largest Home Service companies.
Now, we feel so proud to have 33 employees, each hard working and embodying the same values that helped us provide valuable services to this community.
Premier Services Are Worth the Cost
The best HVAC services aren't usually the cheapest. We try to balance our costs with our confidence, equipment, training, experience, and our ability to handle any problem that's thrown our way.
Through our positive reviews, our dedication to our customers, and our commitment to the local community of York, PA, we want to be your trusted team of professionals when you need help.
Integrity Goes a Long Way
Why do we back our services with a 100% satisfaction guarantee? Because the integrity of our business and getting a job well done matters above all else. We want to be your reliable HVAC professionals, even if it doesn't make us as much money as it could. We're here to stay, and we're excited to meet new neighbors, friends, and new employees as we grow!